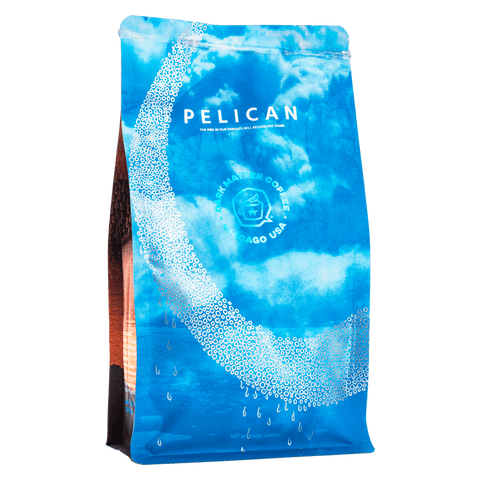 Dark Matter Pelican 12oz Bag
Checking local availability
Commercial Description
Chicago is a music town, blues, soul, house, punk, and metal... every genre has a legendary set of bands/record labels/artists that have changed the world of music. Pelican is included in that list of noteworthy bands that represent the Second City on a proper note! In celebration of the band's reissues of their album, The Fire In Our Throats Will Beckon The Thaw, on legendary Chicago record label, Thrill Jockey, we present this limited coffee.
For the base of this blend, we selected a balanced washed Caturra coffee from Guatemala. We paired this clean, chocolate-forward coffee with a juicy, honey-processed Sarchimor, also from Finca San Jeronimo Miramar, to bring a touch of citrus and a sweet finish.
Pound keys with quickness to Thrill Jockey's website, or Pelican's Bandcamp to order the record or digital version!