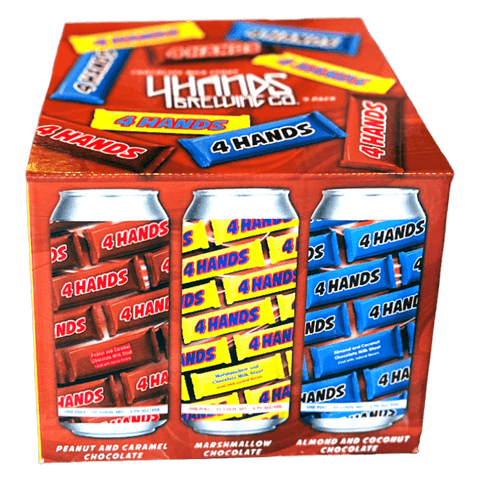 4 Hands Chocolate Milk Stout Candy Bar Variety 9-pack Preorder
This product is currently available for preorder and is not available for pickup. Please see below for anticipated pickup date.
Checking local availability
Commercial Description
This is a preorder product
We expect these to be available for pickup mid-December. You will receive an email once your order is ready for pickup.
Variety 9-pack consisting of Chocolate Milk Stout with iconic candy bar flavors. Each pack contains 3 cans of the following:

Peanut & Caramel

Marshmallow

Almond & Coconut